Fire Claim Help For Rental Property Owners
Imagine this scenario: Your rental home catches fire, although you have insurance you have lost everything. You board up the house as required by your insurance and wait for an adjuster to come – but your insurance company never sends anyone. You've been left in the lurch – waiting to repair the damage until it's been inspection and continuing to lose valuable income in the process. Consider a Public Adjuster.
That's exactly the kind of situation For the Public Adjusters is here for.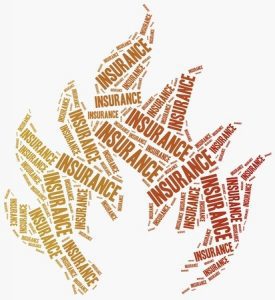 Public adjusters are a great benefit in situations like these. After a fire, you want to move quickly to get repairs completed and restore your property to a usable condition. When traditional methods fail, a public adjuster can help you through the process, working with your insurance company directly on your behalf. An adjuster can perform an independent assessment and offer an estimate to your insurance company on the scope of necessary repairs, as well as your lost income and belongings, if applicable. As experts at working with providers following these catastrophic incidents, public adjusters know what needs to be done and can work with insurance companies to get action.
By doing so, he accomplished a number of key things. First, he saved the insurance company money by not having to pay for the long-term loss of rental income, likely helping future premiums. For the policyholder, he was able to quickly fix his property, making it a win-win for both sides.
This Landlord Hired A Public Adjuster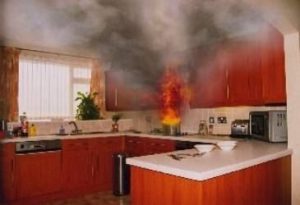 This was the case for one owner, who worked with a public adjuster to repair damage following a cooking fire that was started accidentally by their tenant. The public adjuster contacted the owner's insurance after completing his own estimate, and worked with the provider to come to an agreeable resolution. By helping to get the owner's insurance company to take action, the adjuster aided both the owner, who benefited by being able to start repairs to the property, and the insurance company, which saved by not needing to pay further money for long-term rental income losses.
Public adjusters provide a great option for those with claim needs. It is more reliable than simply trying to do it yourself or relying on just the insurance company.
The time after a fire can be difficult. Not only is it stressful, but it can be incredibly costly if you're not prepared. Along with losing personal items, the hassle of getting approval to make repairs the property and recover lost income can be incredibly stressful and take your attention away from other matters.
Public Adjuster, NC
If you own rental properties, we hope you never face such a situation, but if you do, remember that public adjusters can help. If you have any questions or are in need of our assistance, contact For the Public Adjusters today and let us help answer your questions and get you in contact with the right people to help you when you need it most.
Rental Properties and How a Public Adjuster Can Help
was last modified:
April 15th, 2016
by