Fire Damage Claim Adjuster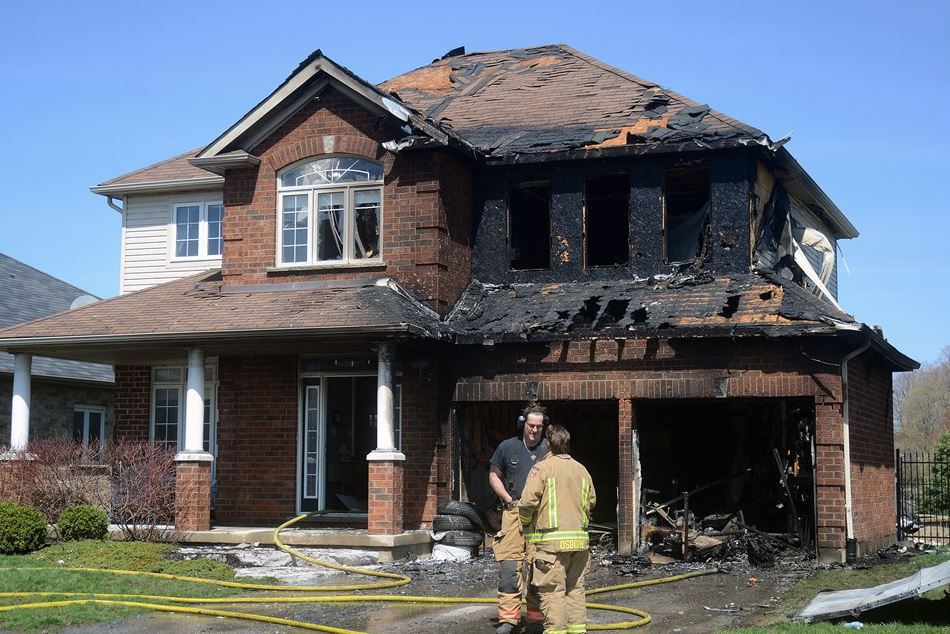 Obtain professional help from a private fire damage claim adjuster. A fire insurance adjuster will inspect, discover, and appraise your fire damage. Your fire damage claim adjuster will handle the filing, negotiating, and work on your behalf to secure the best chances for a successful fire claim settlement.
Schedule a Fire Damage Consultation
Have your fire damage claim questions answered for free. No sales pitch, No pressure. Just answers.
---
Fire Claims are Complex
Insurance agents will do anything possible to save their company money, even if it means short-changing, and low-balling you.
Ready to get 747% back?
With a professional, public adjuster on your side, you can do phenomenally better on your claim.
Don't Miss Anything
We have reviewed thousands of claims. We make sure nothing get's missed, and you get what you deserve.
Fire damage claims are particularly complex for the insured, and usually expensive for the insurance companies.
Do not expect the insurance company to be very accommodating. For most fire claims, the insurer will thoroughly investigate the circumstances of the fire to prevent fire claim fraud, and take measures to minimize their losses.
The days following the fire are crucial for the positive outcome of your insurance claim.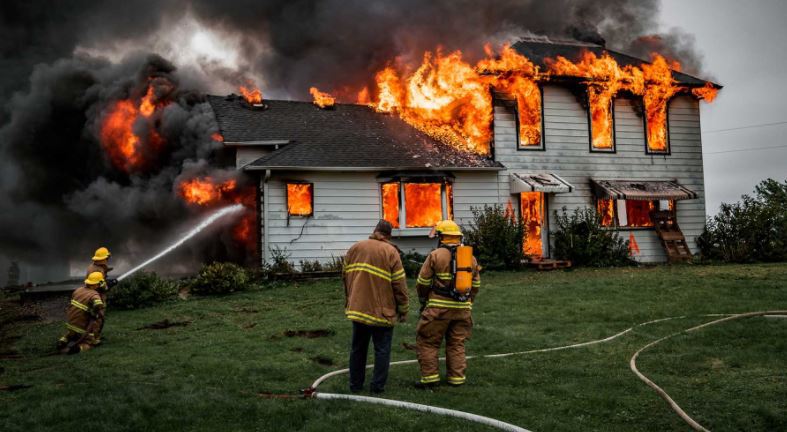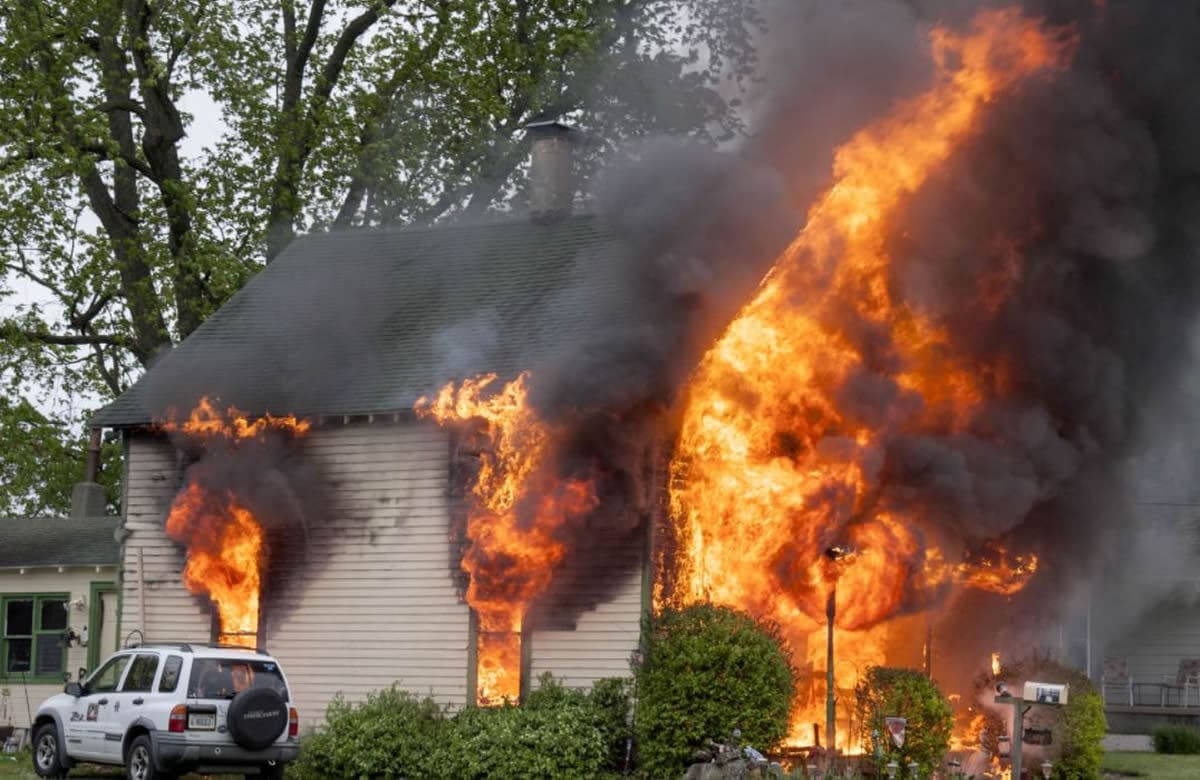 It's critical that you avoid:
Missing important deadlines, not understanding the terms of your insurance policy, making errors when completing the forms, or relying just on the appraisal put forth by your insurance company, may result in a smaller settlement, even a denied claim.
Work with a fire damage claim public adjuster from the start:
to help discover and thoroughly appraise all the fire losses,
file the insurance claim properly and on time,
and negotiate with the insurance company.
You will secure the best chances for a successful fire claim settlement.
It will also leave you more time to deal with the other important aspects of your situation post-fire, and bring relief and peace of mind, knowing your claim is handled by qualified professionals.
Qualified Fire Damage Representatives
As insurance claim professionals since 1998, For The Public Adjusters has reviewed thousands of claims and have found that both insurance adjusters, policyholders, and contractors have unknowingly and will often miss hidden damages caused by fire. Not to mention, missed coverage you may be entitled to.
The fact is that in almost all instances, it is better to have a qualified, fire damage claim representative review your fire claim. Consider speaking with (and using!) a qualified fire damage claim expert who will be looking out for your best interests. You should speak with a public adjuster today (919) 400-6440.
After all, it's free to simply speak with someone to get a feel for where you stand.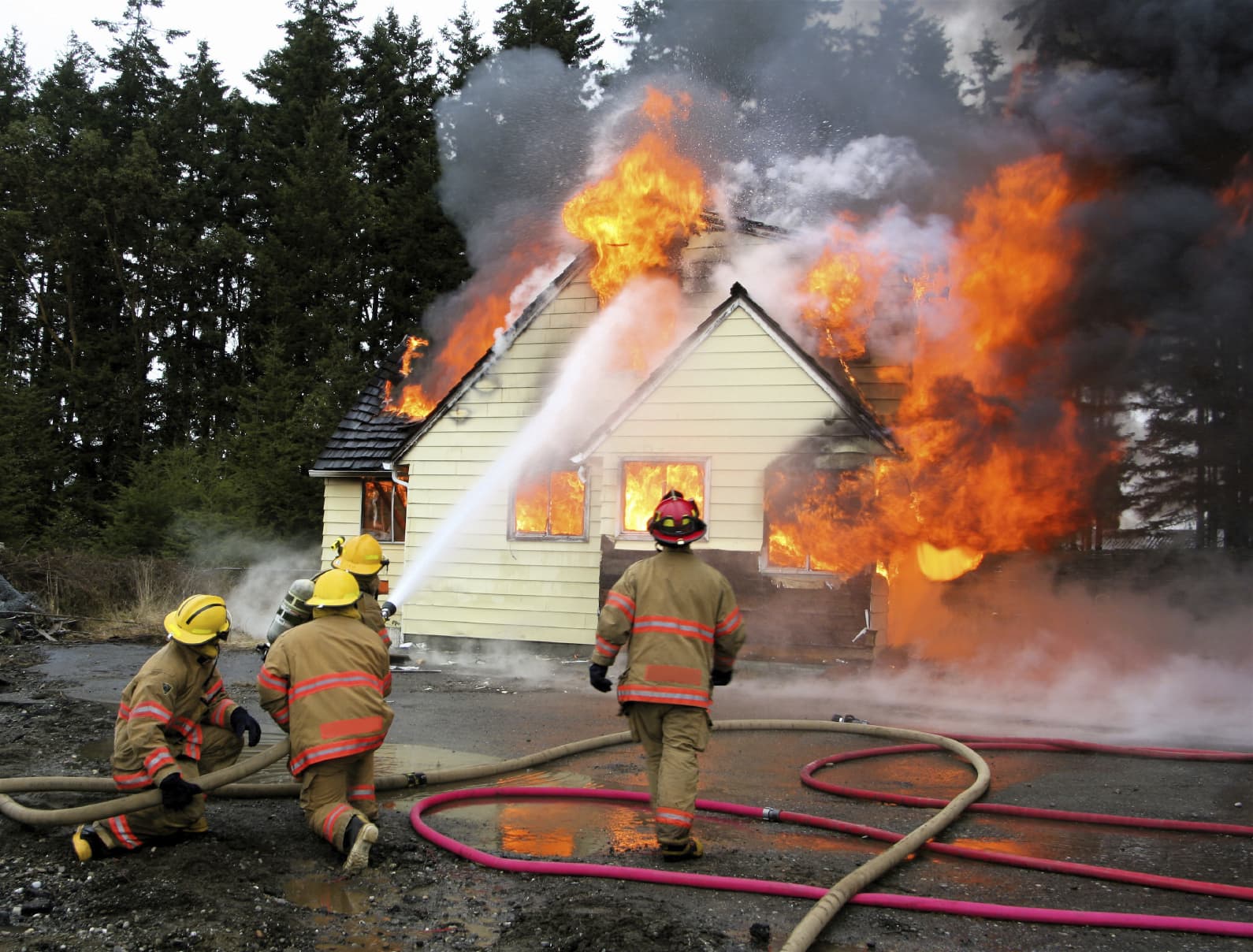 Fire damage claim tips
Help for homeowners and business owners that have suffered insurance property damage from fire or smoke.
Nearly all policyholders that have been associated with a fire loss in their home or business are likely to make really expensive mistakes before, during, and after the fire.
However, there is consistently one costly mistake that almost all policyholders make over and over, again and again.
It is such a simple concept that it is hard to believe that so many people fail to fully grasp that they have made this grave mistake.
What is the most costly fire insurance damage mistake?
Can you even imagine that most policyholders who have endured a devastating fire will depend solely upon the insurance company adjuster's views and estimates of their damage?
Policyholders allow their insurance company's adjuster to inspect their building, estimate and process their entire fire damage claim, and generate a value of their full fire insurance claim — without asking any questions. Without even considering if the insurance adjuster is correct!
Imagine policyholders that are doctors, lawyers, and accountants, willfully accepting the insurance adjuster's own opinion without obtaining any comparisons, numbers from other contractors, or consulting a fire damage claim professional.
This is, without-a-doubt, the most costly mistake people will ever make in their entire life.
As if it's not bad enough that your property was destroyed by fire damage, to then rely on someone else — who is not really there for you — to visit the property, inspect the damages, generate a biased valuation, and then completely trust that they have your best interest in mind. I'm sure you cn now see why you would need a fire insurance adjuster that represents YOU!
Why you should watch out for scams
Surprisingly, policyholders allow this type of thing to happen all the time, day after day, after day. For most of us, it's human nature to be cautious of scams, count our "change" at the supermarket and even diligently scan over our dinner bills to make sure our waitress didn't overcharge us for food and drinks we didn't order. We all do that and don't think twice about it. We will go completely out of our way to track and count the "chump change" in our life. Yet, during a claim that consists of tens-of-thousands or even hundreds-of-thousands of dollars from fire damage, we will rely on an insurance company's adjuster that essentially represents both sides of the claim. Where would you think their loyalty lies? No person is as in tune or knows your property like you, the owner, does. There is so much needed to prepare and properly calculate for a fire insurance claim that in most cases, items and details are omitted or missed during the claim process. Especially if it's all prepared and calculated solely by a representative of your insurance company. Your insurance adjuster doesn't really know everything about your home or building, they don't really know everything about your contents (furniture, clothing, etc.) like you do. How can an insurance company adjuster possibly be as accurate about your property and belongings than you? In addition, just because the insurance company sends an adjuster to visit and inspect your property for fire damage, does not automatically make them an expert builder, contractor, or even certified in fire and water damage restoration.
Why You Must Deposit Your Claim Damage Checks
Another huge mistake is that policyholders are under the impression that if they deposit or cash a claim payment they received from their insurance company, they are accepting the claim amount and that the claim is settled and closed. This could not be any further from the truth. The fact is that in most states policyholders have up to three (3) years to make submit a claim from the date that the loss and damages took place. This is known as the "Date of Loss." You can even add missed items to an existing claim within that same three (3) year period. So, having your existing or even closed claims reviewed by a fire damage claim professional to ensure you have been fully compensated can occur, during the process of an existing claim or even after the claim has been closed and settled. Additional fire claim proceeds can also be obtained even if your property or building has been removed, torn down, demolished, or even burned to the ground. It's true, even if your fire claim has been paid and all proceeds from the insurance company have been deposited, or your home or building has been burned to the ground, or demolished and removed, you can still recover more insurance proceeds from any and all items that were missed, not addressed properly, or that were even underpaid. With most fire claims, tens-of-thousands, or even hundreds-of-thousands of dollars can be are recovered after your insurance adjuster and carrier have closed the claim. Even if you feel and believe you have received a fair and just claim settlement… you usually have not. Although true, it's the policyholder's responsibility to take action and do their part to protect themselves. You're doing that now by reading up on what to do. Here are a few fire damage claim tips to help your thought process during your fire claim and/or after your claim has been closed. Use these fire damage claims tips below to maximize your fire claim proceeds.
Get Your FREE Fire Report
The insurance company's adjuster works directly for the insurance company. The fire damage Public Adjuster works directly for you!
You already made the correct choice by paying for a policy to protect your property, now it's up to you to protect yourself.
Be sure you are properly compensated for the coverage and policy you paid for. Together, let's review your fire damage claim file for free.
No sales pitch, no pressure, we just answer all your questions and advise you on where you stand both in damage and in coverage.
Educate yourself by finding out the "mathematics" of your claim. knowing where you stand will allow you to make an informed, educated decision on what to do next to protect yourself.
Fire damage claim tips for new or open fire claims
Tip 1: Obtain Details Of Your Home Building
Fire Claim Tip 1. During Your Claim Process — Obtain Details Of Your Home Building Take the time to inspect and document as much of the fire damages you can yourself. If not, hire someone to do it for you. Take photos of each damaged room and even each undamaged room in your home or building. Start by taking an overview picture of the room with the worst damage. Then, take close-up photos of the fire damage from the ceiling down. For example; overview photo of the entire room. Then overview photo of the damaged ceiling, the close up photos of ceiling damage. Continue with an overview of the walls, then close up photos of the walls. Next, take overviews of the windows, then close up photos showing fire damaged or smoke damage to windows. Continue with the doors, and finish the same way with the floors. Work your way around your house or building to your left (clockwise). Before you enter the next closet, hall, or room, take an overview and proceed as explained. This is a very easy way to organize and keep track of which photos belong to which rooms. (No pictures or close up pics of any contents yet, just the rooms.)
Tip 2: Document Your Belongings Damage
Fire Claim Tip 2. During The Fire Damage Claim Process – Document Your Belongings Damage Next task will be to document and inventory your damaged belongings (clothing, furniture, electronics, appliances, etc.). Start by revisiting each room again in the same order you did before. Take overview photos of each piece of furniture, each electronics item, pair of shoes, shirts, pants, etc. Then take close-up photos of any damage on that individual item. Write each item down on a Contents Inventory Form. Using the same format of photographing and organizing your room damage photos, you should use the same format to organize your contents. For example, take an overview photo of your master bedroom, then work your way to the left (clockwise) around the room. List and photograph each item, on each wall until you arrive back at the doorway where you began. Using this clockwise inspection process you will not miss or forget items you own that have suffered damage. Once you have documented all items within your master bedroom, continue the same process in the master closet, then the master bathroom. Once completed, move to the next room of your home or business and start with an overview photo of that room. This keeps the rooms and contents within them organized. Your inventory sheets should list the name of the room at the top of each page. The list is now in line with the photos in an organized manner and sequence.
Tip 3: Review Of Your Policy
Fire Claim Tip 3.
 During Claim Process – Review Of Your Policy: Fire claim victims should set aside some time to review their fire insurance policy. Most policyholders are unfamiliar with basic policy information, such as:
How much coverage they have on their home or building.
How much coverage is available for their contents (furniture, clothing, etc.).
How much coverage they have to stay out of their home for hotels or to rent a business location, rental home or even rent furniture
Surprisingly, most policyholders have no idea about any of this basic information. Unfortunately, for most, their policy has been burned or damaged by the fire. In such instances, you can visit your agent and request a "certified true copy" of your full insurance policy and all its endorsements. It is also recommended to request that your agent explain how much coverage you have available in your policy.
Tip 4: Consult With A Professional
Fire Claim Tip 4. During Claim Process – Consult With A Professional Your insurance company sends the insurance adjuster they assigned to your claim to inspect your fire damage and generate estimates on the amount of damage they think you have incurred. It is extremely important that you have that same exact process conducted on your behalf. How do you know the insurance adjuster assigned by your carrier has completed their job thoroughly and correctly? Should you be willing to forfeit tens-of-thousands or even hundreds-of-thousands of dollars by not taking the necessary steps to be sure? Your insurance adjuster should explain all the fire claim coverage that is available to you under your policy. However, this type of detailed explanation is rarely disclosed or offered to you. Often, this lack of disclosure is conducted on purpose, and on other occasions, it's also done on purpose. Did you read that? Forgetting to advise you of certain coverage is usually withheld until you ask. More often than not it's done on purpose. This is your home or building, it's your belongings, it's your money, and it is your coverage because you paid for it. You must educate yourself to ensure you're being fully compensated for the fire damages you have suffered. With all this being said, you should consider hiring a fire insurance claim professional. The insurance company has their hired adjuster — shouldn't you have your own hired adjuster? A Public Insurance Adjuster is someone who can look out for you and look over the shoulder of your insurance company, their estimates, their inventory lists, the amounts they have allotted and your amount of loss. You need to know by obtaining the assistance needed to obtain the real-world costs and valuations required to repair or replace your fire damaged property.
Fire Insurance CLaims Resources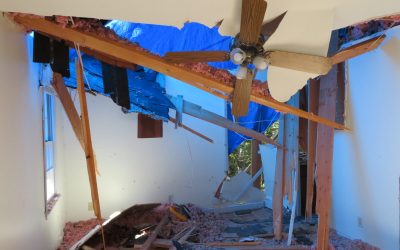 Insurers In General Will Always Try To Outwit You And Low-Ball Your Damage Claim There is a perception that most insurers try to outwit and outsmart their clients during the damage claim process. At the time of settlement from serious property damage claims like fire,...
read more
Great Assistance, Enough Money Received!
I sought assistance from For The Public Adjusters, Inc. recently after my whole house caught on fire and destroyed everything. Fortunately, they were able to get me enough insurance money to cover the damage. The employees were polite, professional, and very helpful. This was my first time using them, fortunately. I would highly recommend For The Public Adjusters, Inc. for any who suffered a big accident and needs assistance! Marisol H. | More Reviews
Fire
was last modified:
August 28th, 2022
by