Wikipedia defines of the types of insurance adjusters like this:
"There are three classes of insurance claims adjusters: staff adjusters (employed by an insurance company or self-insured entity), independent adjusters (independent contractors hired by the insurance company) and public adjusters (employed by the policyholder). "Company" or "independent" adjusters can only legally represent the rights of an insurance company."
Why would anyone want an insurance-employed adjuster to be the only voice in how much it would cost to repair the damages to their property?
That would be like being on trial for murder and having no lawyer to defend you.
As you can see, there is a clear distinction between a "company" adjuster, who works on behalf of an insurance company, and a "public" adjuster who works on behalf of a policyholder… YOU.
The Insurance Company has an adjuster that looks out for their best interests.
You should too! They're called 'Public Adjusters'.
Why is that important to you?
Public adjusters are advocates for the policyholder in valuating and negotiating a policyholder's property insurance claim.
Public adjusters are licensed by the Department of Insurance in most states. Basically it's an Independent Adjuster that
represents the 'public' – you.
A public adjuster is the only type of of adjuster that can legally represent a policyholder's rights during the insurance claim process.
The policyholder is a homeowner, business owner, or a renter who has insured their property in the event that the property is damaged from a sudden event.
Fire damage claims, smoke damage, a hail or windstorm, a busted pipe or water heater that causes water damage, damages from vandals or theft, and of course, hurricane damage and tornado damage are all sudden events that are covered by your insurance policy.
Again, why would anyone want an adjuster employed by an insurance company to the only voice in what it costs to repair damages to your property?
That is so one-sided that it should be illegal!
Even in a court, there are attorneys, witnesses, and experts who represent each side.
As you can see, there is a clear distinction between the 'Insurance Company Adjuster' who works on behalf of an insurance company, and a 'Public Adjuster' who works on behalf of a policyholder – you!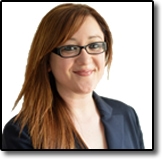 Kayla Brady
PRESIDENT
After several years of assisting insurance claim adjusters during large claim events like Hurricane Katrina, Wilma, Rita, and Ike, as well as thousands of daily claims, Kayla considered becoming a licensed insurance claims adjuster in North Carolina. After discussing the idea with many colleagues and insurance company adjusters, it was recommended that she would most likely be happier assisting the insureds as a Public Adjuster. "I always had a passion for helping others, worked part-time with animals, and was always happy to lend a helping hand. So, this plan, although not considered originally, just felt right," says Brady.
Kayla decided to rally the best group of professionals she could find to join her in her new Public Adjusting career. She had the awareness and humility to know that one person's knowledge is not enough to calculate and present claims to insurance carriers alone. With so many types of claim damages that affect policyholders, she sought experts like fire damage restorers, water and mold damage professionals, engineers with expert hail, wind, and roof damage experience, independent insurance appraisers, appraisal umpires, and attorneys.
With such a group available to Mrs. Brady, she established For The Public Adjusters, Inc. in 2012. Kayla works in the office running the company and uses her staff of insurance adjusters and list of experts in the various fields mentioned to provide the PAs and clients with the best experts needed for their particular type of claim and the issues that arise.
Insurance companies do not want anyone representing you.
 They know that your inexperience will save them tens of thousands of dollars by minimizing your claim!
Having an Independent Public Adjuster working for you will increase your claim proceeds by 747%.
Keep this fact in mind.
A Study conducted by the 'Office of Program Policy Analysis & Government Accountability (OPPAGA)' stated the following:
"Policy holders with public adjuster representation typically received higher settlements than those without public adjusters.

Policyholders that filed catastrophe claims in 2008 and 2009 generally received larger insurance settlements than policyholders that did not hire these persons.
"The typical payment to a policyholder represented by a public adjuster was $22,266 for claims filed in 2008 and 2009 related to the 2006 hurricanes.
"In contrast, policyholders who did not use a public adjuster received typical payments of $18,659.
"The difference in payments was larger for claims related to 2005 hurricanes, with public adjuster claims resulting in payments that were 747% higher."
About
was last modified:
February 6th, 2020
by