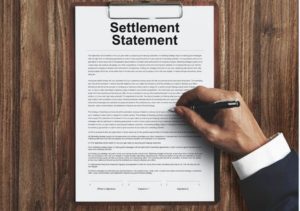 A recent report in Nasdaq says that only 5.3 percent of homeowners with insurance on their homes filed a claim on their dwelling in 2014. Why is that? Is it because our homes are in such excellent condition that we never need any help? Doubtful.
There are many reasons why people feel the way they do about homeowner's insurance. Some owners feel that the process is too complicated, others are afraid of getting "screwed" by the big insurance companies. These can be justified fears, but rest assured that you can often make the process much easier with the help of a public adjuster.
What Can a Public Adjuster Do for You?
Public adjusters are there to help you clean up the bigger messes in life. So, while you would not hire an adjuster for a broken appliance, you would certainly use them for more substantial cases, such as structural damage and the loss of other high dollar items following a fire, flood, storm or other disaster.
By working with public adjusters, you get someone in your corner who can take care of the heavy lifting for you. They will work on your behalf to evaluate your losses, file your claims, negotiate with insurance carriers and so on. As a homeowner, you may not know all of the ins and outs of your insurance coverages, but public adjusters work with insurance policies and damage claims on a daily basis. Their service is absolutely necessary in dealing with larger, more significant property loss and damages from fires, tornadoes and even the recent damages from Hurricane Matthew.
Inside the Numbers
A study conducted in Florida in 2008 and '09 found that insurance policyholders that hired public adjusters were able to get higher settlement amounts than those who tried to file themselves or didn't file at all. That's according to a recent article from Bank Rate.
A separate look at using public adjusters completed by Florida's Office of Program and Policy Analysis and Government Accountability found even more stark differences. For example, in cases involving catastrophic damage, such as hurricane damage, those policyholders who worked with an adjuster saw payouts that were an astonishing 747 percent higher. For more minor claims, the results were still dramatic – 574 percent higher payments for non-catastrophic, according to the OPPAGA findings.
Don't take what the insurance company offers for granted, especially in serious damage and loss cases. If you have sustained damage to your dwelling or belongings, and want to get a fair offer, contact For the Public Adjusters today. We fight for you with every claim, whether you've suffered damage from flooding, fire, tornado, hurricane or a theft, among many other services. Don't leave money on the table; call us at 919-400-6440 today to discuss your situation.
The Larger Your Loss, the More You Need a Public Adjuster
was last modified:
October 12th, 2016
by