Case Study: Homeowners Fire Claim – Electrical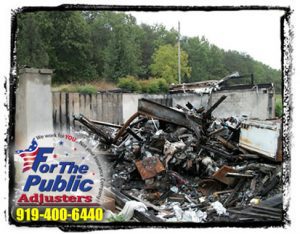 After owning it for over 10 years, there was an electrical fire at the home of J. Stevens. in Chapel Hill, NC. Since he was away at work and lived in a remote area of the city, the home was a total loss by the time help arrived. After the fire, Stevens' took the right steps. He took pictures, called his agent and filed a claim immediately. Mr. Stevens had also kept a detailed list of his home's inventory. According to his inventory list, the value of his belongings slightly exceeded his coverage limit of $350,000. His insurance company sent out one of their adjusters to survey the damage. The insurer said that they could only offer $174,000 because of disagreements about depreciated values of the destroyed property.
Homeowners Fire Claim Help From A Public Adjuster
When Stevens told his distressing story of the fire loss to a friend who was a real estate agent, the friend suggested that he hire his own private adjuster for another opinion and homeowners fire claim help. Since taking a pay cut at work and had growing medical bills, he was eager to get a fair settlement. Stevens called the recommended Public Adjuster and was surprised at how affordable it was to work with one. The Public Adjuster assessed the entire fire loss and analyzed all aspects of the fire insurance claim and damages. The Public Adjusting team also found several issues and even some additional coverage owed to Stevens that the insurance company did not tell him about. In the end, the firm negotiated a $347,000 settlement for John. This is an increase of $173,000 (100.57%) more than originally offered by the insurance adjuster.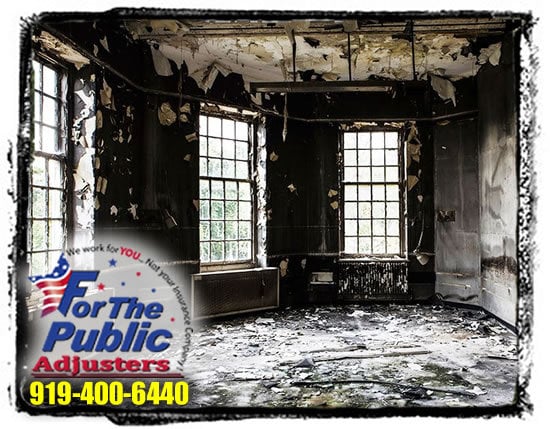 Why Hire A Public Adjuster?
Homeowners fire claim help is exactly what a public adjuster can provide. Hiring a public adjuster is a must after suffering a major loss. See, the insurance adjusters who work for insurance companies are trained to save the insurance company more money by offering lower settlements to policyholders. Stories like that of Mr. Stevens' are actually quite common. Most people are entitled to more money than they realize. However, not all people make the right choice to hire their own adjuster, and many do not even know about this option.
Insurance claims are complicated and require the eyes of someone who has been trained to understand the entire process and how different provisions work. Public adjusters are advocates for policyholders. Anyone who suffers a commercial or residential loss should hire one before accepting an insurance settlement. The choice to hire a public adjuster can increase your claim by tens-of-thousands of dollars, and in many cases, like J. Stevens, hundreds-of-thousands ore than the insurance adjuster has offered.
Get educated, ask questions, and get answers by calling 919-400-6440. No Sales pitch, No Pressure, Just Answers. Call Today. It cost nothing to speak with us.
Homeowners Fire Claim Help
was last modified:
May 16th, 2016
by