Storm Damage Insurance Claim Tips for Wind, Hail, Tornado, Hurricane
Have you had recent wind or hail storm activity, a tornado, or hurricane damages in the Greensboro, NC area? Do you even know if you have storm damage or not? Should you file a claim or not? Obtain answers!
Schedule a Consultation
Have your Greensboro, NC storm damage claim questions answered at No Cost. No Sales Pitch, No Pressure, Just Answers.
---
Storm Damage Insurance Claim Tips Greensboro, NC for Wind, Hail Tornado, and Hurricane.
Recent storms through Greensboro, NC, and surrounding areas have caused many people to ask for help with storm damage insurance claims. Insurance policies and claim procedures for homeowners and businesses can be difficult to understand. You should know what you can do to make the process easier on yourself.
10 QUICK Tips to Avoid Storm Damage Insurance Claim Frustrations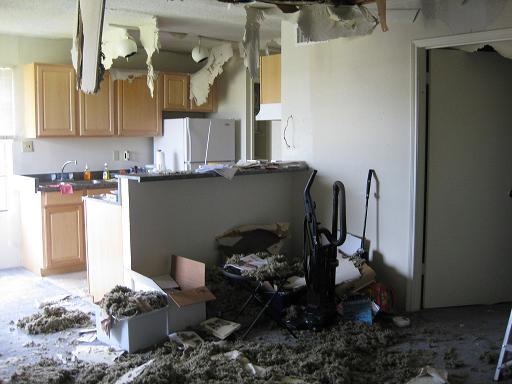 Storm damage insurance claim tips
As insurance claim professionals since 1998 we have reviewed thousands of claims and have found that both insurance adjusters, policyholders, and contractors have unknowingly and will often miss hidden damages caused by NC Storm Activity.
The fact is that in almost all instances, it is better to have a qualified, storm damage insurance claim representative review your claim. Our Public Adjusters have been insurance damage contractors and NC licensed insurance adjusters. We know both sides and are experts of both sides.
You should consider speaking with and using a qualified Storm Damage insurance claim expert that will be looking out for your best interests.
After all, it's free to simply speak with someone to get a feel for where you stand.
1) DOCUMENT ALL DAMAGES:
Do not touch anything before documenting damages. Take pictures of all storm damage and write a list of all the items that were damaged. Don't clean up or move items before pictures of everything is documented. The photos of your storm damage will show what happened. If you're overwhelmed and/or unsure what to do, you can consider the help of a Greensboro, NC Storm Damage Claim Expert by searching for a Public Insurance Adjuster in Greensboro.
2) DO NOT THROW ANYTHING AWAY:
Too many people make the simple mistake of throwing away damaged items. You SHOULD NOT throw anything away. All this is doing is getting rid of your evidence. If you have water intrusion into your home and much of your furniture, clothing, and other personal items are soaking wet, DO NOT discard them. Hold on to them. Keep the items in plastic bags outside, in the garage or a storage unit. These items will need to be documented by your adjuster for proper handling. No matter how big or small the items are KEEP THEM so they are available for your insurance adjuster to see.
3) ASK FOR AN ADVANCE:
Most policies will include Additional Living Expense (ALE) or Loss of Use coverage. This coverage pays for any additional expenses you incur as a result of the storm damage. Some insurance companies will give advance payments to help with damages. After you call in your claim an insurance adjuster will call to schedule an on-site visit. Ask the adjuster when he calls if you can request an advance and what you need the advance for. You may need an advance for temp repairs to openings in your roof or walls, an advance for clothing that was damaged, food loss, and even for a temporary stay at a hotel depending on the severity of your storm damage. Keep all the receipts for how the money was spent.
4) MITIGATE FROM FURTHER DAMAGE:
As the policyholder, it is your responsibility to fix any damages that can lead to further damage. For example; if the storm has toppled a tree onto your building and has caused openings in your roof, windows or walls – you must initiate temporary repairs. You will need to have the tree removed, board up any openings with plywood, and tarp the roof or windows to keep any further rain from causing "more" damage. Again, document with photos and save all receipts. If you're overwhelmed and/or unsure what to do, you can consider the help of a Greensboro, NC Storm Damage Claim Expert by searching for a Public Insurance Adjuster in Greensboro.
5) UNDERSTAND YOUR POLICY:
You will be on a much better playing field if you understand the basics. Most policies have a bit of different coverage or exclusions depending on the state you live in. Less favorable policies may also exclude things like "wind driven rain". For example; if the wind has forced rain in through the cracks around a window, door, the roof, or chimney if may be excluded. Some policies require that the wind must make a "storm-related opening". This means a hole or gap that allowed the rain intrusion. Such damage like shingles ripped from the roof, missing vinyl siding, or a broken window. Call your local agent to find out if you should be worried about any storm damage insurance claim exclusions.
6) KEEP COMMUNICATION RECORDS:
Keep a record of your all communications. Write down who you spoke with and on what day. Write down their full contact information and what department they work in. It's well document online that insurance adjusters will change their tune and misrepresent coverage. It's a good idea to document all communications with each person you speak with.
Additional Storm Damage Insurance Claim
Tips for Greensboro Area Residents
7) BONUS Storm Damage Insurance Claim Tip
Obtain assistance. Insurance claims are complex and difficult. If the insurance company is being difficult or changing what they first advised you of, seek help from a Greensboro, NC Storm Damage Claim Expert by searching for a Public Insurance Adjuster in Greensboro. A Public Insurance Adjuster works for you, the homeowner. There is a severe conflict of interest when your insurance company adjuster is the only person calculating what is owed on YOUR claim.
At the very least, speak to someone and obtain some storm damage claim advice. It doesn't cost anything to speak with someone. If you already have a claim in progress, we will review your claim at no cost so you know where you stand. Have your questions answered as well.
No Sales Pitch, No Pressure, Just Answers.
Call Me: 336-365-6060
To Speak With A NC State Licensed Public Insurance Adjuster Who Will Answer All Your Claim Questions.
Get The Answers Greensboro Residents Need and Educate Yourself On How To Make An Informed Educated Decision On What To Do Next.
8) The Most Costly Storm Damage Mistake Made By Most Policyholders
It's hard to imagine that almost all policyholders who have been through a wind storm event will depend solely upon an insurance company adjuster's assessment and estimate of the damage to their home or business?
Policyholders will allow their insurance adjuster to inspect their home or building, will actually allow them to process their entire claim, and generate an estimate of wind damage for their entire claim… Without Even Asking Any Questions AND/OR… Without Even Considering Or Asking Someone Else If The Insurance Adjuster Is Correct!
Every day there are policyholders who are accountants, doctors, lawyers, teachers, and considered socially intelligent, unknowingly accepting the adjuster's calculations for their wind claims. They hand over their full trust to the adjuster who works for their insurance company, without obtaining any assistance from other professionals, or consulting with a wind or storm damage claim professional.
This has to be, without-a-doubt, the most costly insurance mistake people can ever make in their lifetime. As if it's not bad enough that people have suffered wind damage, to then just simply rely on someone else – who is not really there to look out for you – visits your property, inspect your storm related damages, generates a totally BIASED, UNCONTESTED valuation of the loss, and then completely trust that they have your best interest in mind…
Is Absolutely INSANE!
9) Why You Should Watch Out For Scams
Incredibly, policyholders permit this sort of foolishness to happen on most wind claims, day in and day out. For the majority of us it's human nature to be mindful and cautious of scams, we even count our "change" at the grocery store checkout line, as well as diligently check over our restaurant receipts to see if our waiter tried to add food or drinks we really didn't order.
We all do such things and don't even realize it. Surprisingly, we will go totally out of our way to calculate and value the "small potatoes" in life. However, when a claim contains tens-of-thousands and even hundreds-of-thousands of dollars in damages, we will confide in an insurance adjuster that ultimately is calculating damages for BOTH SIDES of the wind claim.
Where would you expect and believe that adjuster's loyalty and commitment will be? To you, or the insurance company they work for?
10) You Know Your Property Best
No individual is as in tune or knows your property like the owner does. Really, who knows your property better than you?
In a wind damage situation there are things needed to prepare and properly calculate for the claim. In most cases, items and details are omitted or missed by the adjuster, the property owner, and their contractor during the claim process.
Each is an expert at their own job or career. Is your adjuster a roof expert? Costly mistakes are made by insurance adjusters on a daily basis.
Now imagine your entire claim is all prepared and calculated solely by a representative of your insurance company.
Your insurance adjuster doesn't really know everything about your home or building. If you have suffered water intrusion, the adjuster doesn't really know everything about your contents (furniture, clothing, etc.) like you do.
How can an insurance company adjuster possibly be as accurate about your property and belongings than you? In addition, just because the insurance company sends an adjuster to visit and inspect your property for wind damage, does not automatically make them an expert builder, contractor, or even certified in wind damage restoration.
FREE Greensboro Storm Damage Claim Advice
The insurance company's adjuster works directly for the insurance company. Our storm damage Public Insurance Adjuster works directly for you!
You already made the correct choice by paying for a policy to protect your property, now it's up to you to protect yourself.
Be sure you are properly compensated for the coverage and policy you paid for. Together, let's review your storm damage claim file at no cost.
No sales pitch, No pressure, Just answers to all your questions. We will advise where you stand both in damage and in coverage.
Educate yourself by finding out the rue "mathematics" of your claim. Knowing where you stand will allow you to make an informed, educated decision on what to do next to protect yourself.
Storm Damage Insurance Claims Resources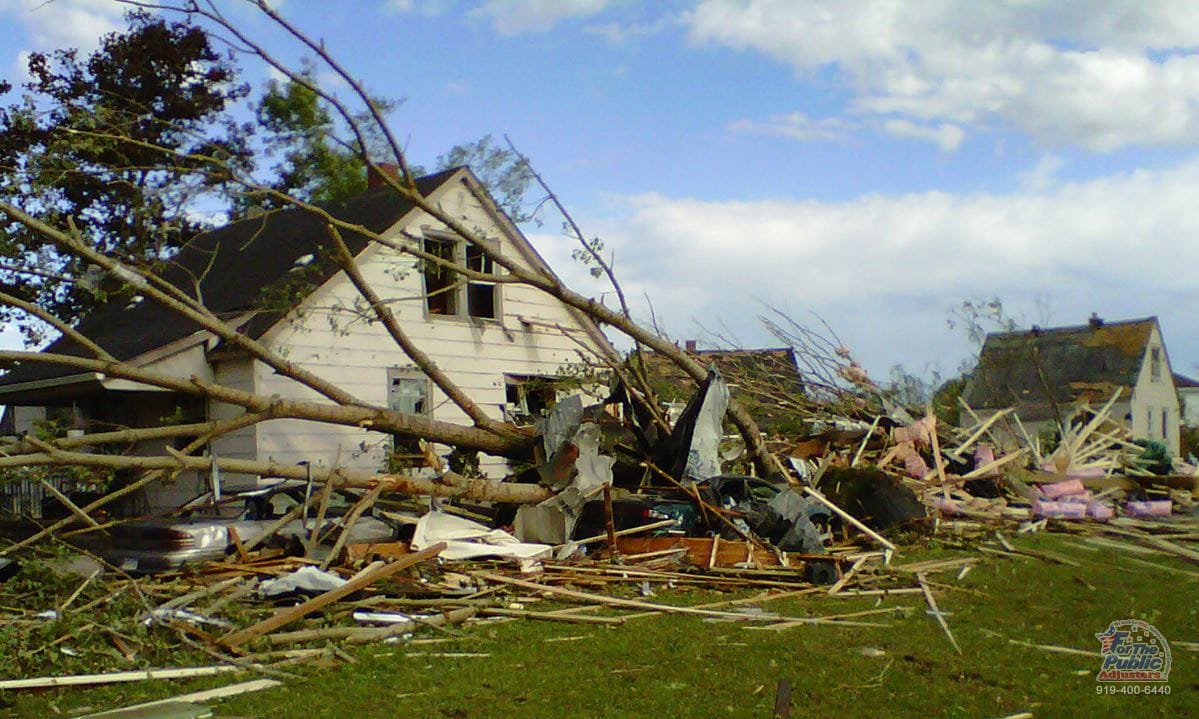 Policyholders who suffer property damage from tornadoes shouldn't fear if the words "Tornado Damage" does not appear in their homeowners' or businessowners' insurance policy. The word "tornado" does not exist in most insurance policies. However, what does exist is the...
read more
A calming experience during a stressful time!
For The Public Adjusters communicated very well over the phone and in person. I had wind damage on my roof and some water damage in the interior. They were very respectful and explained things slowly so I could understand them clearly. I never felt in the dark the whole time. I told my father to contact them too. He has some problems with his roof, and on his own the insurance companies try to take advantage. For The Public Adjusters don't let that happen. Everything went better than I would have imagined!
Tammy E. | More Reviews
Honest, Experienced, and Knowledgeable Company!
Brian took a lot of time to help A colleague in my area look over my home from top to bottom. Honest, experienced, and knowledgeable company!
S. Roman | More Reviews
Storm Damage Insurance Claim Tips Greensboro Wind Hail Tornado Hurricane
was last modified:
June 6th, 2020
by